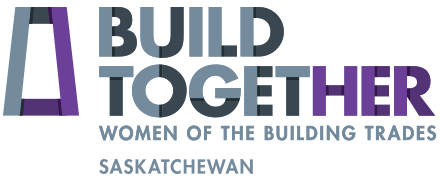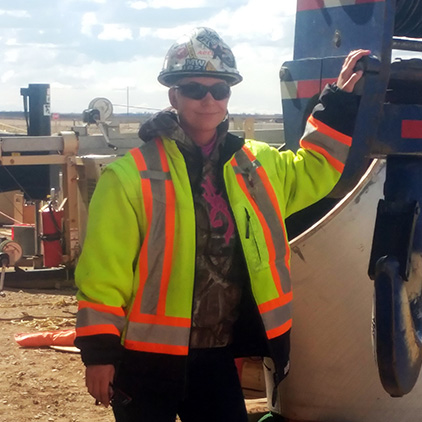 Lorna Popowich
Heavy Equipment Operator
Operating Engineers, Local 870
I am a heavy equipment operator and a member of the International Union of Operating Engineers, Local 870.
Seven years ago, I was no different than you. I got married in 2000 and had my first daughter the next year. The decision to stay at home was an easy one. When 10 years had passed and my kids were in school, I decided I needed to re-enter the workforce. I was looking for a career, not a job.
Unsure of what to do, I decided to take the heavy equipment course at SIAST and I found a passion for machinery I didn't expect.
Being a woman in the trades can be tricky. You must be vocal and able to have your voice heard when needed. I love the fact that I can support my family, but you do sacrifice your time. I wouldn't trade what I'm doing now for anything.
I am currently working through my apprenticeship for mobile crane. I have found that through persistence and hard work, I will do well in this field. Over the last seven years, there have been ups and downs; fortunately, there have been more ups than downs. I made the right choice – it has been a very rewarding career.
← Back