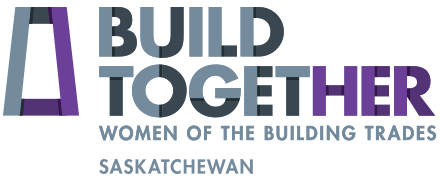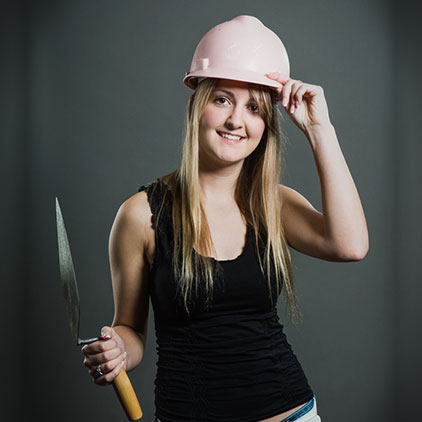 Kayla Greene
Bricklayer
BAC, Local 1
I'm from Saskatoon and a member of the Bricklayers and Allied Craftworkers (BAC), Local 1. I finished my schooling, and I became a journeyperson in 2017.
I knew I wanted to get into the trades early – since high school. Although my dad was not in the trades, he had a big influence on me. He was always into hands-on stuff – he built his own vehicles. I grew up watching him and helping him.
In high school, I was the only girl in the mechanics class and one of three in wood shop. Initially, I was going to be a carpenter. In Grade 12, I took a bricklaying course through SIAST and a light went on. Right after high school, I joined BAC, Local 1, as an apprentice bricklayer.
Mom and Dad were great. When they thought I was going to be a carpenter, they thought it was cool. When I told them I was going to be a bricklayer that was even cooler.
I found out about the Build Together program through the union. I get to help and educate other women about the trades – so many of them don't even know it's an option.
You can't let anyone tell you, you can't do it. When I was on the job working, there'd be guys saying, "Pick something easier." I told them, "No, this is what I want to do and I'm good at it."
← Back