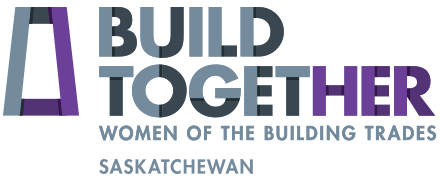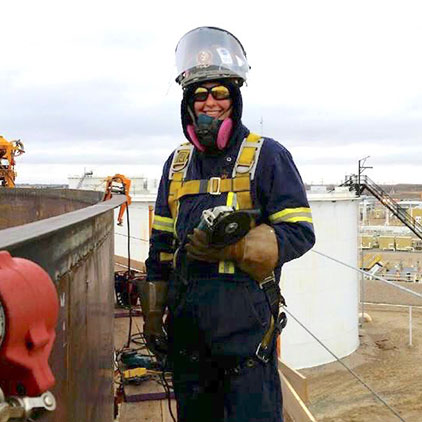 Jillian McIntosh
Welder
Boilermakers, Local 555
I've been a journeyperson welder since 2016, and I'm a member of the International Brotherhood of Boilermakers, Local 555.
I was introduced to welding in high school and discovered that I really liked it because it appealed to my creative side. I was trying to decide between a fine arts degree and being a welder and figured I could combine both interests, plus make a good living. I also thought it was cool doing something that not many women do.
At the age of 18, I went on the road travelling around Saskatchewan and Manitoba. Over the past few years, I've worked at power stations, potash mines and refineries. My plan was to get a broad variety of experiences and become the best welder I could be.
It's been an exciting adventure but, at times, very difficult. As a young woman, I have to prove myself constantly to gain the respect of my male co-workers. It is often lonely being the only woman on these jobs. I wish that I could have the opportunity to meet other women in my field or other related fields. It would be wonderful to talk with someone who is experiencing the same challenges and to be able to develop friendships or become travel partners with them. Build Together has introduced me to other women like me.
Despite some of the struggles, I have become a very strong, confident person and a skilled welder who is proud of how much I've grown. Every day, I wake up feeling excited about going to work. In proving myself, I'm also proving that women, in general, are just as capable.
The more women we have in the trades – the better – because we have so much to offer!
← Back