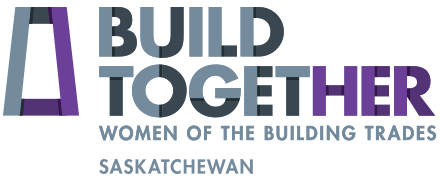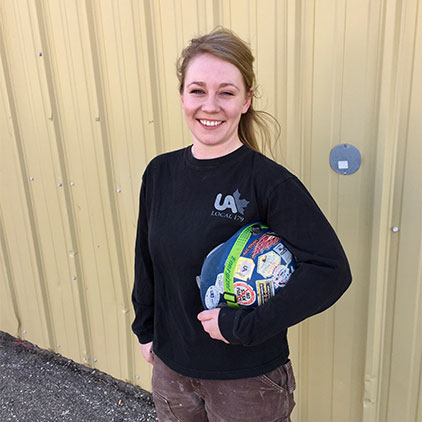 Christina Hagel
Plumber
UA, Local 179
I'm a plumber from Regina and a journeyperson with the United Association of Plumbers and Pipefitters (UA), Local 179.
My dad has been in the trades for 35 years. He's a plumber-pipefitter. But, as a kid, I never considered a career in the trades. Even though I took industrial arts in high school, a career in the trades was never presented to me as an option.
After high school, I spent time at university and in a dead-end job. I wasn't happy. My dad suggested I just might try what he does for a living and I haven't looked back. While it has not been completely smooth sailing, I like the work and I'm anxious to spread the word to other women. I say, "Don't back down, you can do it – the money is worth it. You are going to struggle – that's guaranteed – like everything you start that's new."
Joining Build Together has introduced me to other women like me.
On a recent job, there were three women out of 40 UA members. As stark as that ratio may seem, three women out of 40 is double the North American average on a job site.
I'm not too bothered. "I really like working with the guys. The guys I work with are really easy to get along with – most are willing to help."
← Back