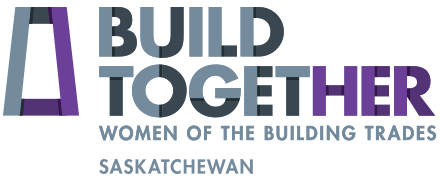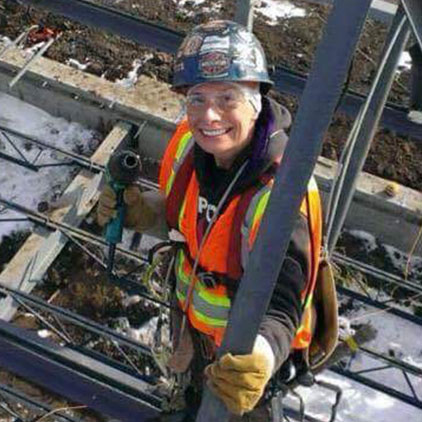 Ashley Stroud
Iron Worker / Welder
Iron Workers, Local 771
I was born and raised in Nova Scotia. I realized, even as a kid, that sitting behind a desk was not for me. I didn't like the classroom. I wanted to be hands-on.
When I was 20, I took a welding course and liked it so much I became a welder. Three years later, I joined the union.
I moved from Nova Scotia to Saskatchewan, joined the iron workers (Iron Workers, Local 771) and became an apprentice iron worker/welder in 2012.
I wanted to be able to take care of myself financially and have an exciting career. Being an iron worker has made it possible for me to do both.
I've been very lucky; my co-workers are like my family. They completely support me. They push me to be better and try new things.
I like to tell women everywhere to push their boundaries and try something new.
← Back