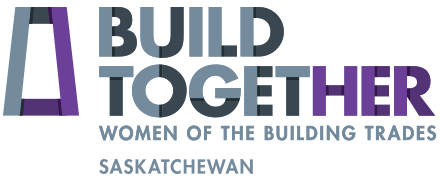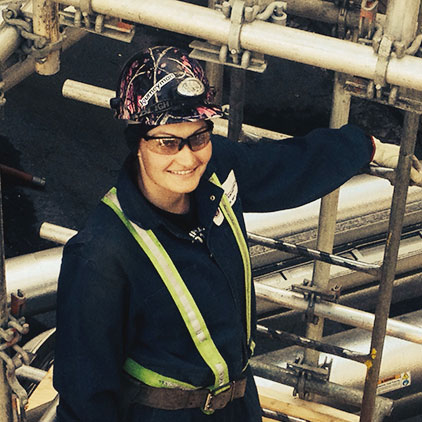 Amanda Leggette
Carpenter / Scaffolder
UBC, Local 1985
My dad, who has been a carpenter all of his life, is the one who got me involved in the union. I can't thank him enough. One evening he told me we were going for a drive and he took me to UBC, Local 2103, in Calgary, and got me signed up. He took me to buy my first pair of steel toes and told me I could use his tools until I received a few paycheques.
I worked in northern Alberta for six years, mainly staying with the same company on new construction jobs. Early in 2011, I came to work in Regina on the expansion of the Co-op Refinery. I really enjoyed working in Saskatchewan, so I transferred into the United Brotherhood of Carpenters, Local 1985.
Looking back, the moments I remember the most are: struggling to carry some of the gear when I started out; impressing myself and fellow workers with determination; getting told, "You'll never make it," then proving them wrong; kicking butt every time I went to school; and seeing reactions when people realize, "That girl knows what she's doing."
My proudest moments as a union member are: getting my journeyman ticket for scaffolding; attending the International Sisters in the Brotherhood Conference; being elected the first female executive for Local 1985; chairing the Sisters in the Brotherhood Committee; and becoming a business representative.
It is a beautiful thing to have financial independence, a job that is challenging and rewarding, empowerment, and success. I want other women to rise to the challenge and feel excitement that you can't find just anywhere.
← Back